ROMAN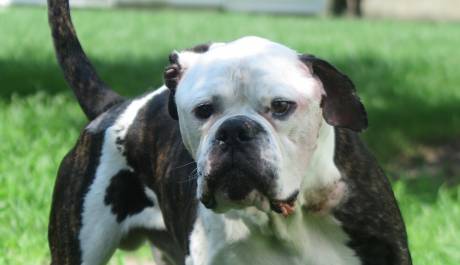 ROMAN is LOVING life, FEELING incredible and LOOKING for his forever home. Roman is a true survivor! He has proven not even cancer will slow him down!
Roman is LOVES to walk and play. He would love a home with a yard. His favorite pastime is going for rides in the car. You can take him anywhere, and he's always ready to go! Getting him out of the car, is the fun part. We use LOTS of treats! Roman is obedient. He is also affectionate and will sit next to you for sweet love and petting.
Roman still has medical visits needed in Charleston, SC with his Oncologist. We will help with his transportation. His medical will also still be covered by us until he is completely cancer free.
Roman is a special boy. He is ready to live fully and happily! We can't wait to watch his exciting new adventures that await him.
Learn about our other amazing animals