ROMAN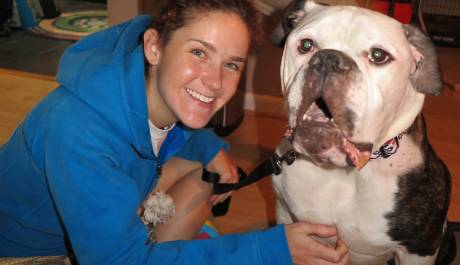 ROMAN has been LOVIN' his Foster Momma and his new side kick, Miss Ella Brown. Roman is doing extremely well learning the ropes of living in harmony with another dog and getting acclimated to a normal home life again.
We are now THRILLED to say ROMAN now has a Forever Home too! His new forever Mom met him months ago, and she fell in love instantly! We are over the moon, excited for the most amazing boy who will now get to go to work with his new Mom! He will get plenty of play time with other dogs too! But most of all, Roman will simply get to enjoy all the incredible adventures his new life has to offer.
Roman has captured our hearts. His spirit, his contagious love and his magnificent will to live is something we all should possess. He truly is an amazing creature who has left a lasting paw print across our hearts.
Learn about our other amazing animals