Freckles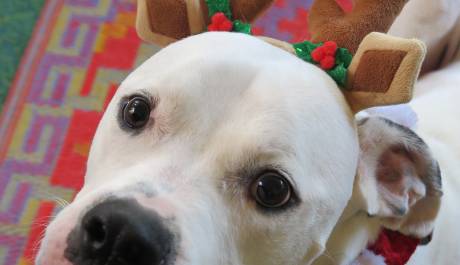 FRECKLES is looking for his FOREVER FAMILY.
Many of you keep up with Freckles on his road of recovery. In the last six months, we have seen HUGE improvements in Freckles ability to trust humans. With constant training and pushing him past his comfort zone we have learned many new things about Freckles. Freckles is goofy, playful and very obedient, once he trusts you.
We would like Freckles new family to come and spend time with him on a constant basis. A family in the Low Country or the Southern parts of SC or GA would be ideal. He needs an established relationship and bond built with someone before he can just go off to a new home. Freckles is eager to please. Once he understands you are in control, he will be your best friend for life.
Freckles LOVES the sunshine and to run. He's very playful. Jolly Balls are his favorite toy. A yard would be amazing for him. Again, he will never be the dog who goes to the dog park or who will like unexpected guests. Freckles will need a somewhat quiet home with minimal interruptions, but one that is also willing to continue his obedience and build his trust.
Freckles is happy and very much loved. He is certainly a special boy looking for a forever home to call his own. If you think your home and family would be right for this fabulous boy, please, fill out our Adoption Application online to be considered.
Learn about our other amazing animals