Freckles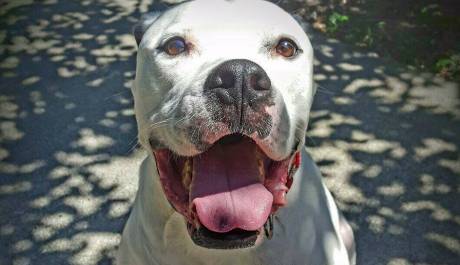 FRECKLES is enjoying his summer in NC and anxiously awaiting to be ADOPTED!
Freckles is a happy boy who has come so far since he first arrived with us. In the past year, he has broken through many milestones. His trust level with people is continually growing. Initial introductions are hard for him, but with constant interactions, confidence, and patience he will warm right up to you. His home life should be a simple one. He does well with repetition and control.
Freckles is dog-friendly. Children should be older. Freckles is incredibly obedient. He aims to please. Freckles is currently living with one of our Trainers in NC. Freckles will come with a lifetime of training once he is adopted. It is our #1 goal to find this most amazing boy a Forever Home.
Freckles is playful and fun. He LOVES to be silly and play fetch. Freckles will make a wonderful addition to the right family. If you feel, you are right for this amazing boy. Please fill out our Adoption Application online to be considered.
Learn about our other amazing animals