Freckles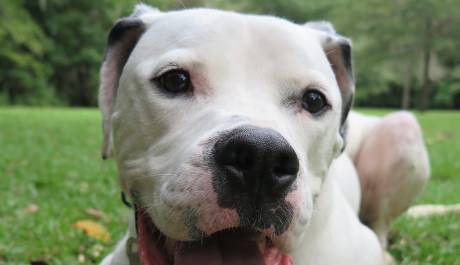 FRECKLES loves the cooler weather to go on walks and explore the nature around him. His favorite pastimes include chasing jolly balls in the yard and throwing his porcupine squeaker toy up in the air and catching it in his mouth!
FRECKLES makes huge progress every day. He continues to work with our trainers and those he trusts in his socializing. FRECKLES is the sweetest boy with so much life it's infectiousness.
When the time is right, FRECKLES will find his forever family but for now, he continues to learn, trust and have FUN. He is the HAPPIEST pup, no doubt about it.
Learn about our other amazing animals